WordPress CRUD plugin
While DaDaBIK can be used to create stand-alone applications, it also provides a WordPress plugin which allows to embed a DaDaBIK app into a WordPress page using one code line. Using DaDaBIK as a CRUD plugin for WordPress allows you to implement, for example, WordPress data tables or WordPress charts without any coding effort.
The possible uses are not limited to a data table or a chart: you can implement many data-driven applications ranging from a simple contact form to a searchable DB front-end or a more sophisticated DB app and embed it in your Wordpress site, using WordPress login to automatically authenticate in DaDaBIK as well.
The following are screenshots representing some simple use cases. If you want to try live the Wordpress-DaDaBIK integration you can check demo n 5 (a complete Web Application embedded in a Wordpress site) and demo n.6 (a contact form for a Wordpress site made with DaDaBIK).
Example n.1. A chart report embedded in a Wordpress page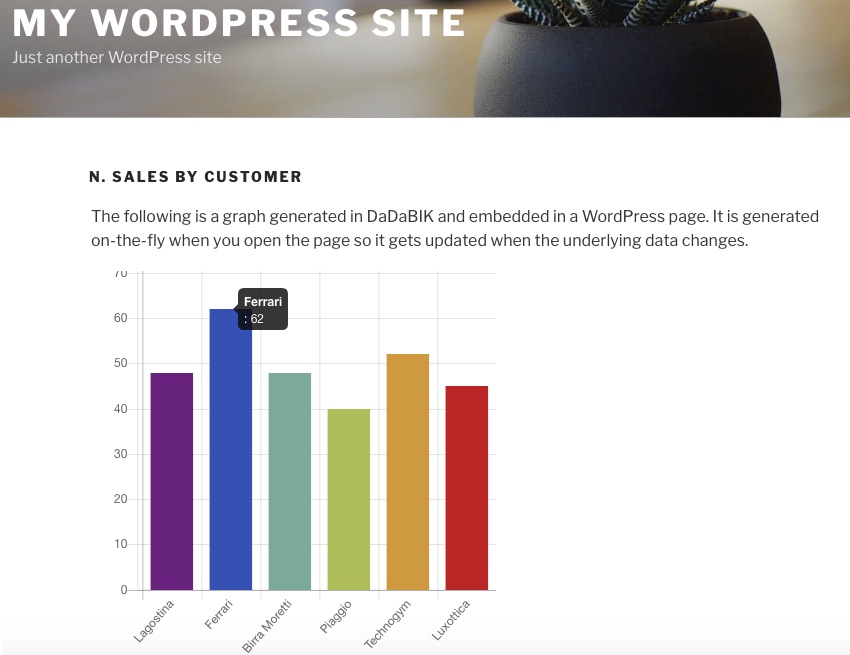 Example n.2. Another example of chart report embedded in a Wordpress page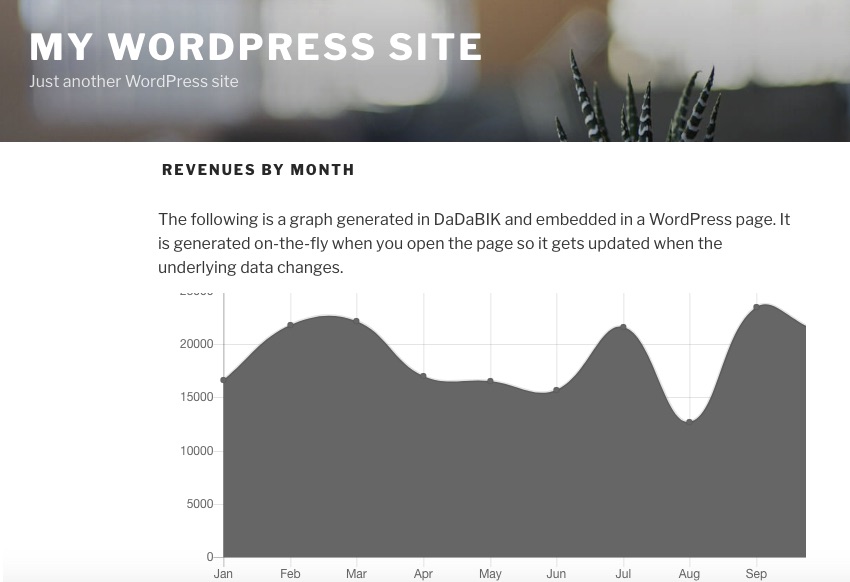 Example n.3. A Wordpress data table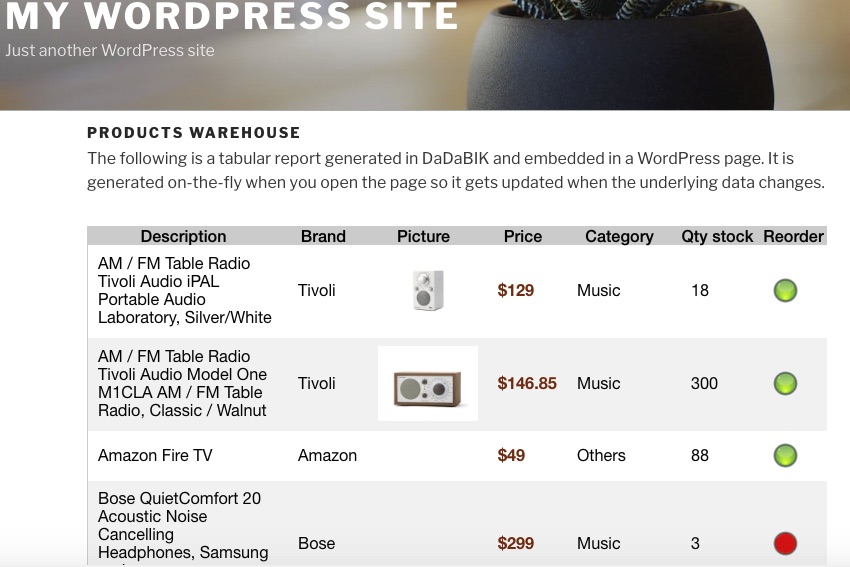 Example n.4. A contact form (and related CRUD admin interface) generated by DaDaBIK and embedded in a wordpress page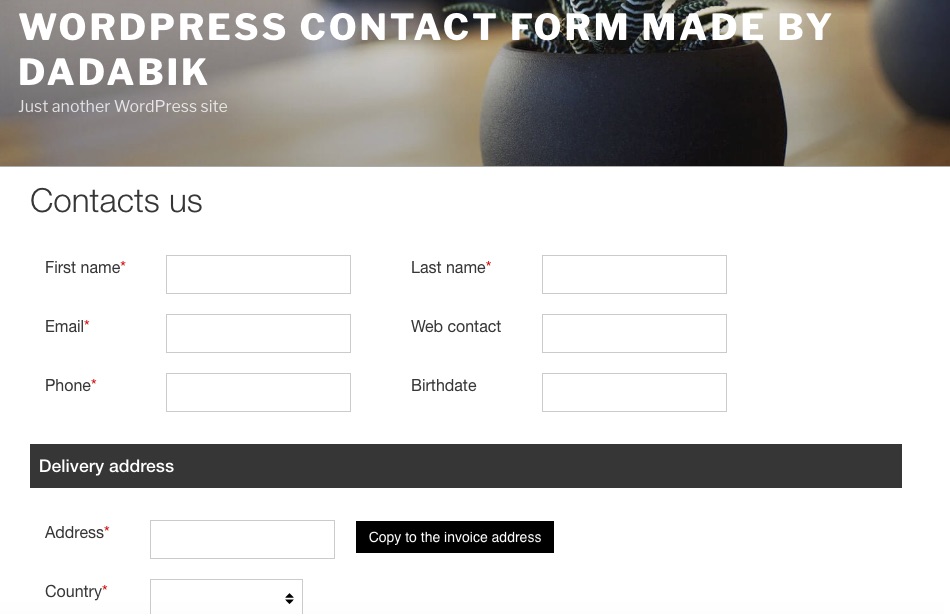 Want to know what users say about DaDaBIK? Check the reviews
Questions about this use case or about DaDaBIK in general? Contact us, we'll get in touch very soon.